Inbal Abergil
What's Left Behind
Dates + Events

Inbal Abergil
What's Left Behind
Grief has strange physics. You lose something and gain what feels like more weight than you can bear. In her project, What's Left Behind, Inbal Abergil follows the thread of grief as it winds its way through the families of departed soldiers.

Reading several stories at once makes it apparent that while some experiences have similarities, every loss is unique. Bereavement is a journey that is at once amorphous, boundaryless, and yet strangely concrete. For example, how does one sort through the physical objects that a person has left behind? What do they mean? An object that seems of little value in the eyes of a stranger can become a lifeline to a grieving parent or spouse.

There is a knock on the door that military families hope to never receive. Notifiers arrive in pairs; one chaplain and one officer are tasked with bearing the most difficult news. Abergil has included their perspective, with large unflinching portraits that are interspersed between the family stories. Their bodies are poised in formal dress uniforms, but sorrow reflects back from their eyes. The images ask us to confront the faces that no parent wants to see. In the gallery, these portraits are larger than life size, as inescapable as the news they bear.

What's Left Behind examines the ways in which American families memorialize their relatives killed in military conflict. Inbal Abergil traveled throughout the U.S. to meet with relatives of fallen soldiers and military personnel and to document their methods of coping with loss through the preservation of personal effects.

Small, private monuments exist in garages, basements, attics and storage lockers across the United States. Families must decide which objects to keep, what to take with them or let go of when they move or as time passes. Through images and testimonials, Abergil's project honors the dead while at the same time giving voice to a community of survivors who keep memory alive as they strive to rebuild their lives in the aftermath of loss.
Inbal Abergil is a New York-based conceptual documentary artist and educator originally from Jerusalem. Her practice focuses on the aftermath of war and the human cost of conflict.

She is the recipient of the Pollock-Krasner Grant (2018), and a finalist for the 2018 Documentary Essay Prize in Photography at Duke University. Her series Nothing Left Here but The Hurt has been nominated for the prestigious Prix Pictet Photography Prize (2012). Her work has been exhibited internationally in museum and gallery exhibitions, with solo shows in New York and Tel-Aviv.

Abergil has also shown at the Center for Contemporary Art in Northern Ireland, the Meneer de Wit Gallery, Amsterdam, the Museum of Photography, Tel-Hay, Israel, the Museum of Israeli Art, the Jeonju Photo Festival, South Korea, Shulamit Gallery Venice, California, The Nathan Cummings Foundation, NYC, and Aperture Gallery, NYC. Most recently her work is included in In the Presence of Absence The Elizabeth Foundation for the Arts, NYC.

Abergil's work is in the permanent collections of the National Gallery of Art, Washington, DC, MFAH The Museum of Fine Arts, Houston, Israel Museum, Fisher Landau Center for Art, Haaretz and The American University Art Museum. Her first monograph, N.O.K-Next of Kin, came
out with Daylight Publishing.

Abergil received her M.F.A. in Visual Arts from Columbia University, and her B.F.A. with honors from the Midrasha School of Art, Israel. In addition to her studio practice, Abergil is an Associate Professor of Photography at Pace University in New York City.
We have compiled an exhibition booklet with interviews that will provide a more in-depth account of each family's story and offer the reader a chance to bear witness to these losses.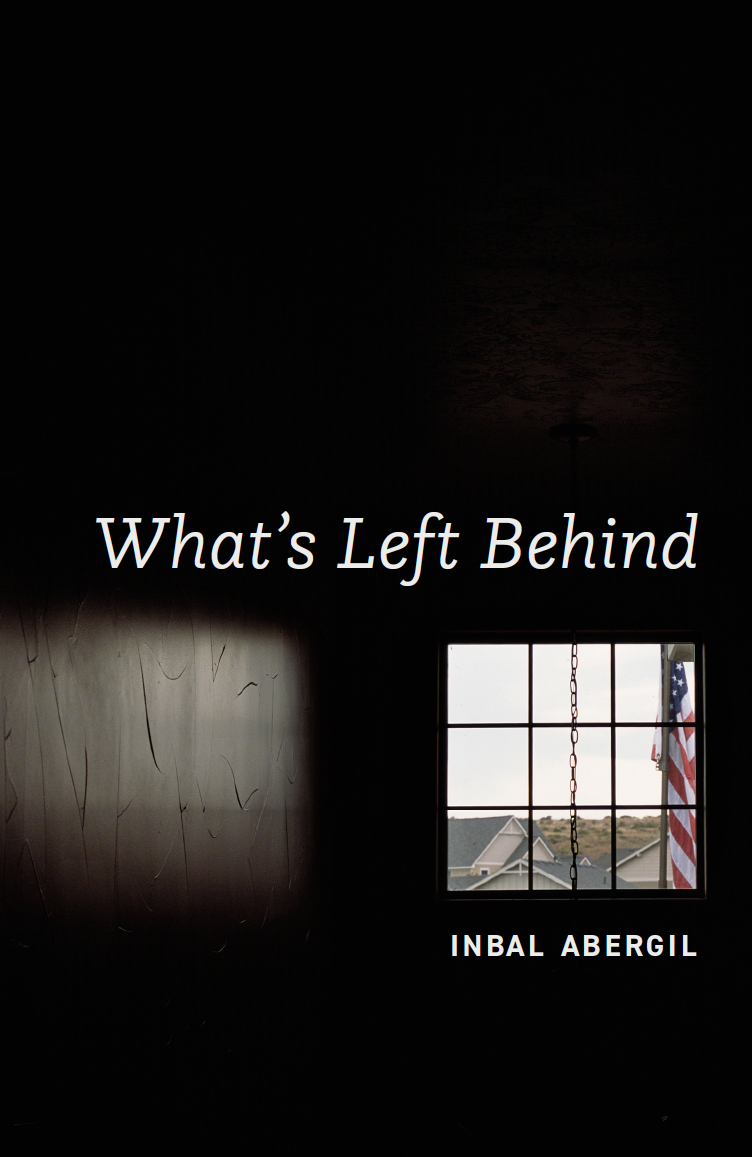 Dates + Events