As states and counties are opening back up from the Coronavirus lockdowns, I am still finding myself hesitant to want to venture out much…especially with my kids and especially to any stores. So my goal for today's craft is that you can do all of it without having to leave your house –you might even get a mini massage out of it!.
For those of you who are itching to leave the house, I've also included a fun scavenger hunt you can do on a car ride around town, get out with the kids, see how many things you can find and maybe treat yourself to a fancy coffee!
Today's craft and scavenger hunt are inspired by the work of photographer Joshua Dudley Greer. You can read the next section to learn more about Joshua and his project, Somewhere Along the Line, or click to skip ahead to the craft.
---
About the Photographer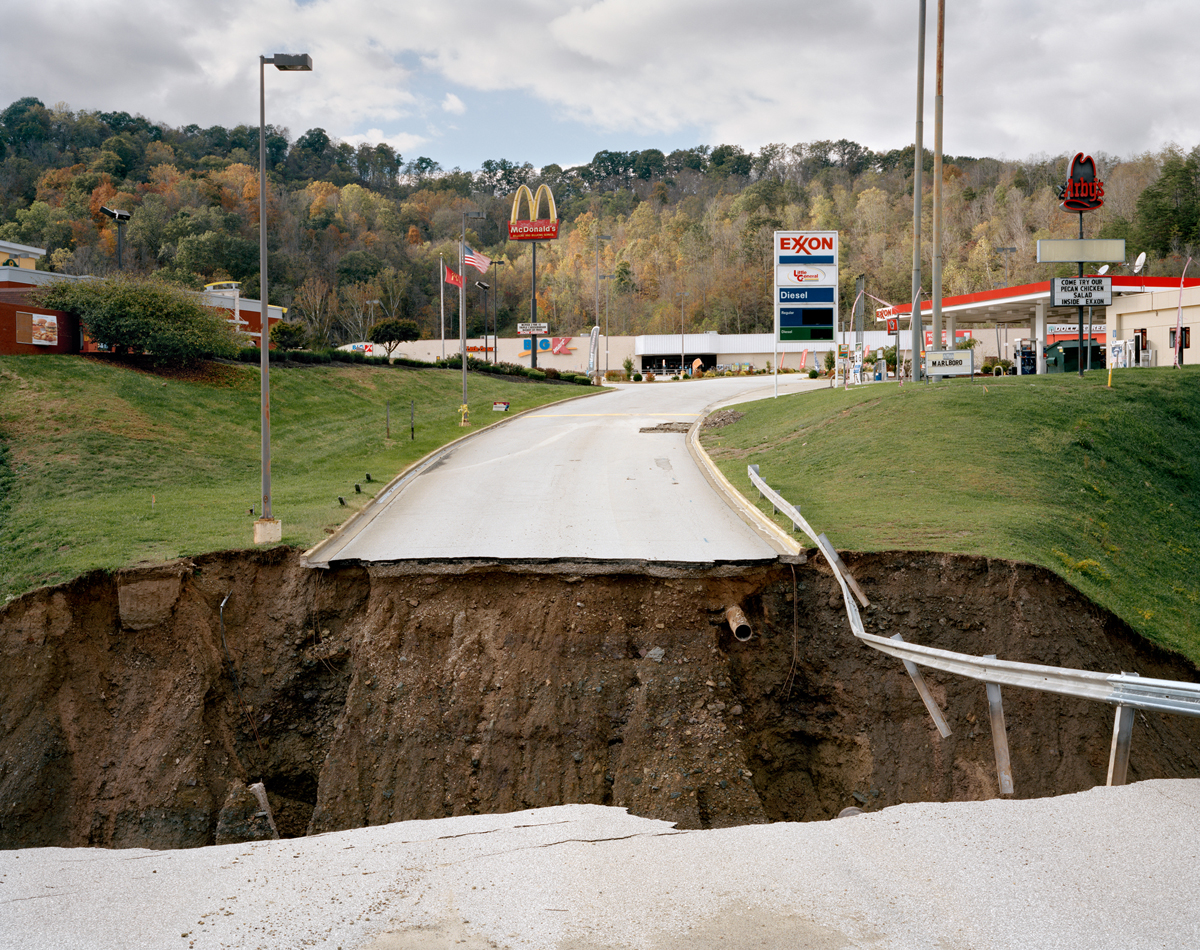 Joshua Dudley Greer's series, Somewhere Along the Line is a six-year photography project that traces America's highways, looking for unforeseen moments of humor, pathos and humanity. You can learn more about this project by visiting Pictura Gallery's exhibit page.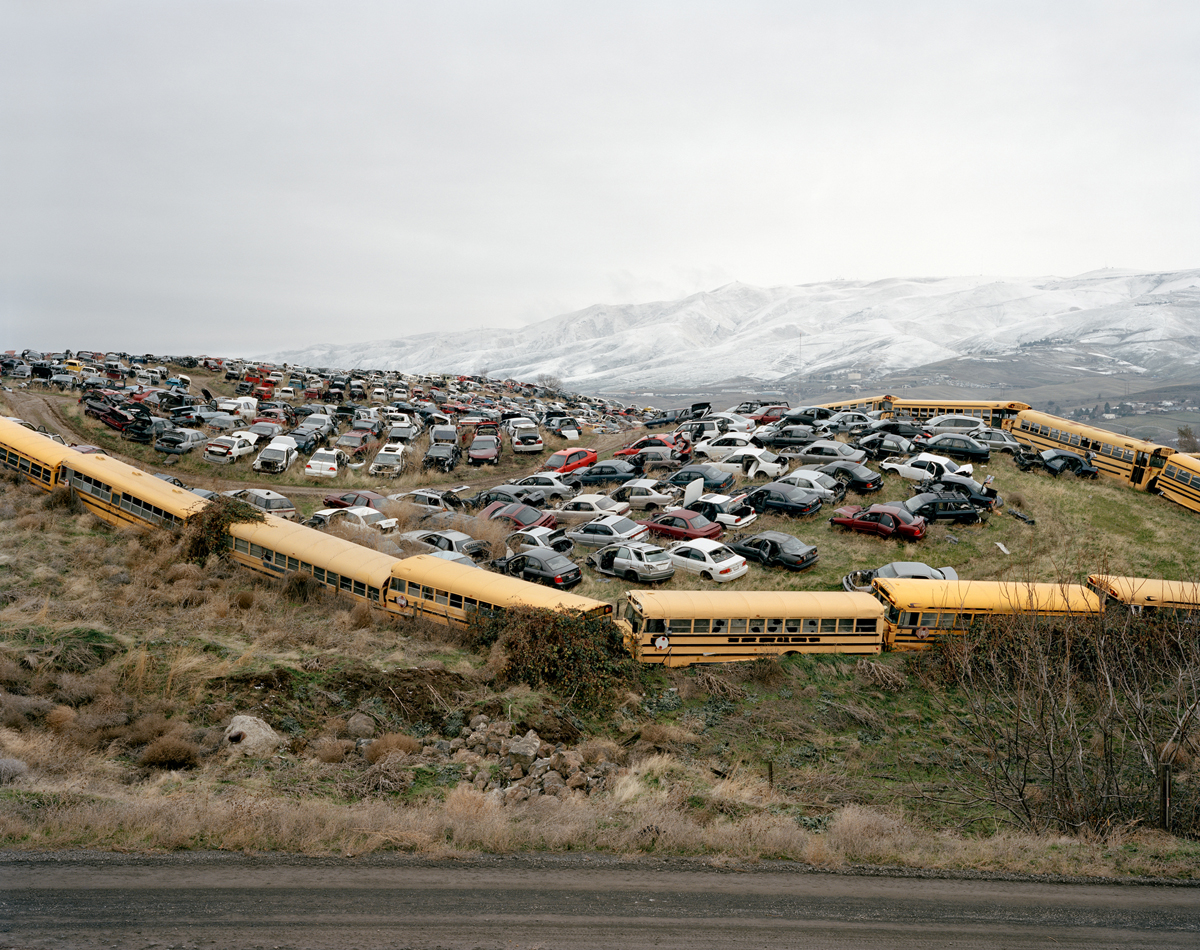 Joshua Dudley Greer (b. 1980 Hazleton, PA) is a photographer based in Atlanta, GA where he teaches at Georgia State University. His work has appeared in The California Sunday Magazine, The Atlantic, PDN, Le Monde, The Georgia Review, GUP Magazine and Oxford American. He has received grants from the Maryland State Arts Council, Tennessee Arts Commission and the Aaron Siskind Foundation. His work can be found in the permanent collections of the Harvard Art Museums, the Museum of Contemporary Photography, the Ogden Museum of Southern Art, the New York Public Library, the Do Good Fund and the High Museum of Art.
Images by Joshua Dudley Greer
---
The T‑shirt Map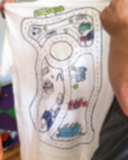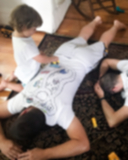 The t‑shirt map is a super easy activity that you can do at home and will hopefully result in some magical time in which you can simultaneously lay down and entertain your child! Basically, you find an old t‑shirt that is light colored and you draw a road map on it for your child to drive their toy vehicles on. This can be as simple or as detailed as you want it to be. Side-note, I have seen this activity before online and usually it is referred to as a ​'dad map' or ​'lazy dad game' but moms need to lay on the floor face down too so this is for all of you caregivers who need a break.

Supplies Needed:

T‑shirt (anything that is not too dark and ideally it is blank on the back)
Sharpies, paint markers or fabric markers
Toy cars, trains, etc
Directions:

Sketch out your road / map idea
Lay your t‑shirt down on a flat, hard surface. You can put paper inside your shirt to avoid bleeding onto the front, or use a piece of cardboard.
Draw your map! Decorate with houses, buildings, landscape, etc.
Put on the shirt and lay flat on the floor and invite your kids to play!
Enjoy the tiny massage.
Share your work with us! Send photos of your creations to info@​thefar.​org or tag us @fourthandrogers on social media and we will re-post your work.
More Car Fun!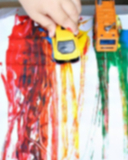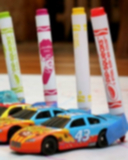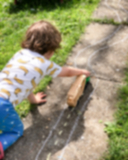 In case your littles are particularly fond of cars, like mine, I have collected a few other super easy and creative car/​road crafts that you can do with things around the house:

Chalk a path! This is super easy and especially fun if you have a long driveway or path. Chalk a road or a simple line for vehicles to follow.
Paint with cars! Use washable paint to cover the wheels of the toy cars and let your kids roll the cars around a large piece of paper or canvas.
Color with cars! A less messy version of the above. Tape a marker (pointed down) to the back of your toy vehicle and drive it around on top of paper to color while you drive.


Handy Tips:
Sketch out your road first: It was super helpful to come up with a rough idea of what I wanted to do before starting on the fabric. A letter size sheet of paper is about the same proportion of the back of an average t‑shirt, so you can plan on that and then scale up. If you're a super perfectionist, you can tape four pieces of paper together, draw your map and slip it inside the shirt to trace your drawing.
Double check that the road width you are drawing is somewhat close to the width of the toy vehicles you have.
Play to your kid's interests. Are they obsessed with trains? Make it a train track instead of a road. Do they love construction? Include a construction area for their work trucks, or make the whole thing a construction site. Make your neighborhood or your favorite landmarks in town.
Make one for yourself and a partner and have your child figure out how to bridge the two road sections so the cars can go back and forth.

Eye Spy: Car Ride Edition
Can you spy all of the items on during your car ride? This is a fun activity that the whole family can do together and will get you out of the house safely. We've included a blank version that you can fill-in for extra fun. Some Tips:Follow a route you normally would take to work or to school.Make it a collaborative game, have the child pick an item on the list and see if you can drive to find it.For us competitive types, assign points to each item based on how hard or easy it is to spot.Share the activity with a friend and video chat to share what each of you found.Share your eye spy creations with us on Instagram, tag @fourthandrogers and we will re-post you.
To download, click the image and when it pops up, right click and select ​'Save Image As' or download the PDF.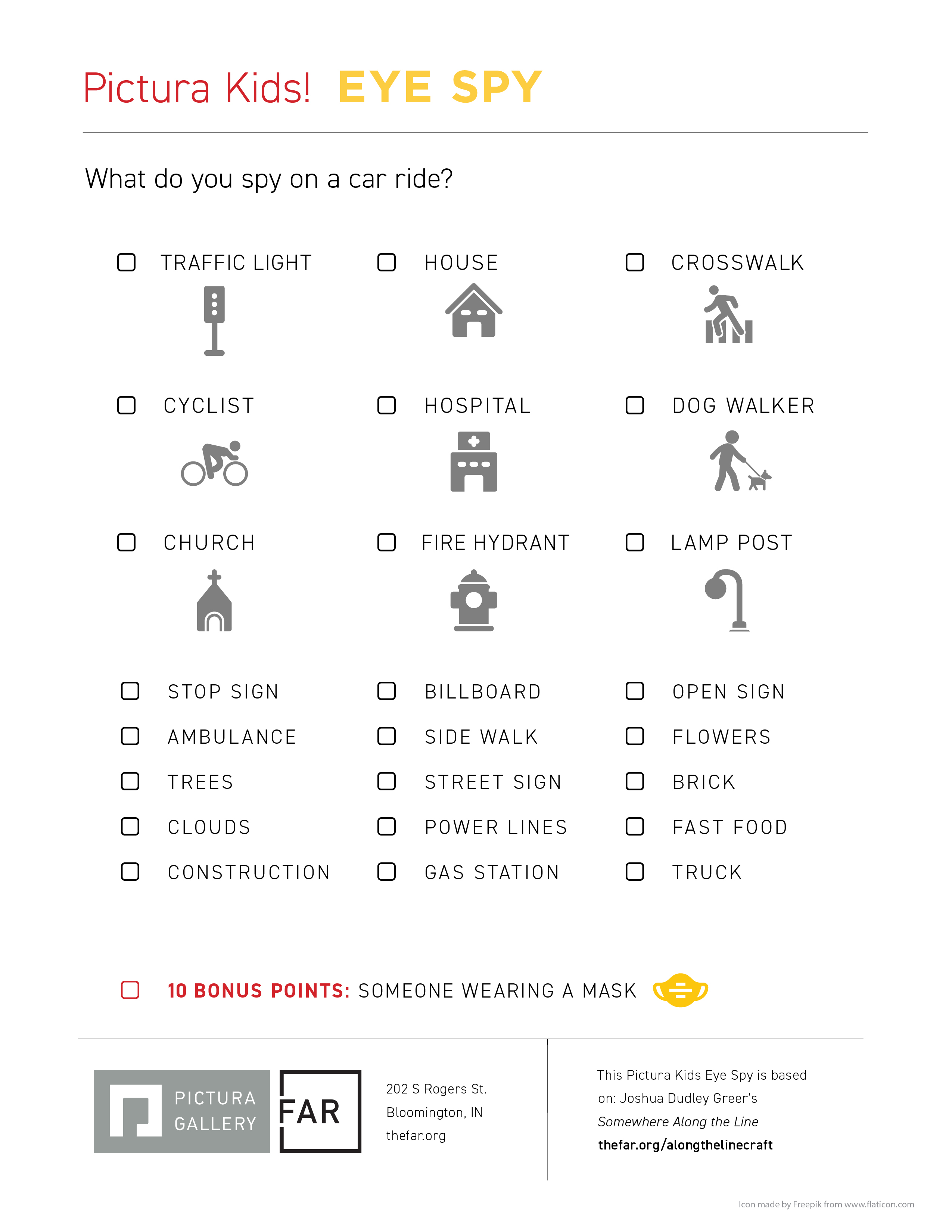 PDF Downloads: Pictura Kids Eye Spy: Car Ride Edition