Karen Navarro | Shine America, 2043
November 23, 2022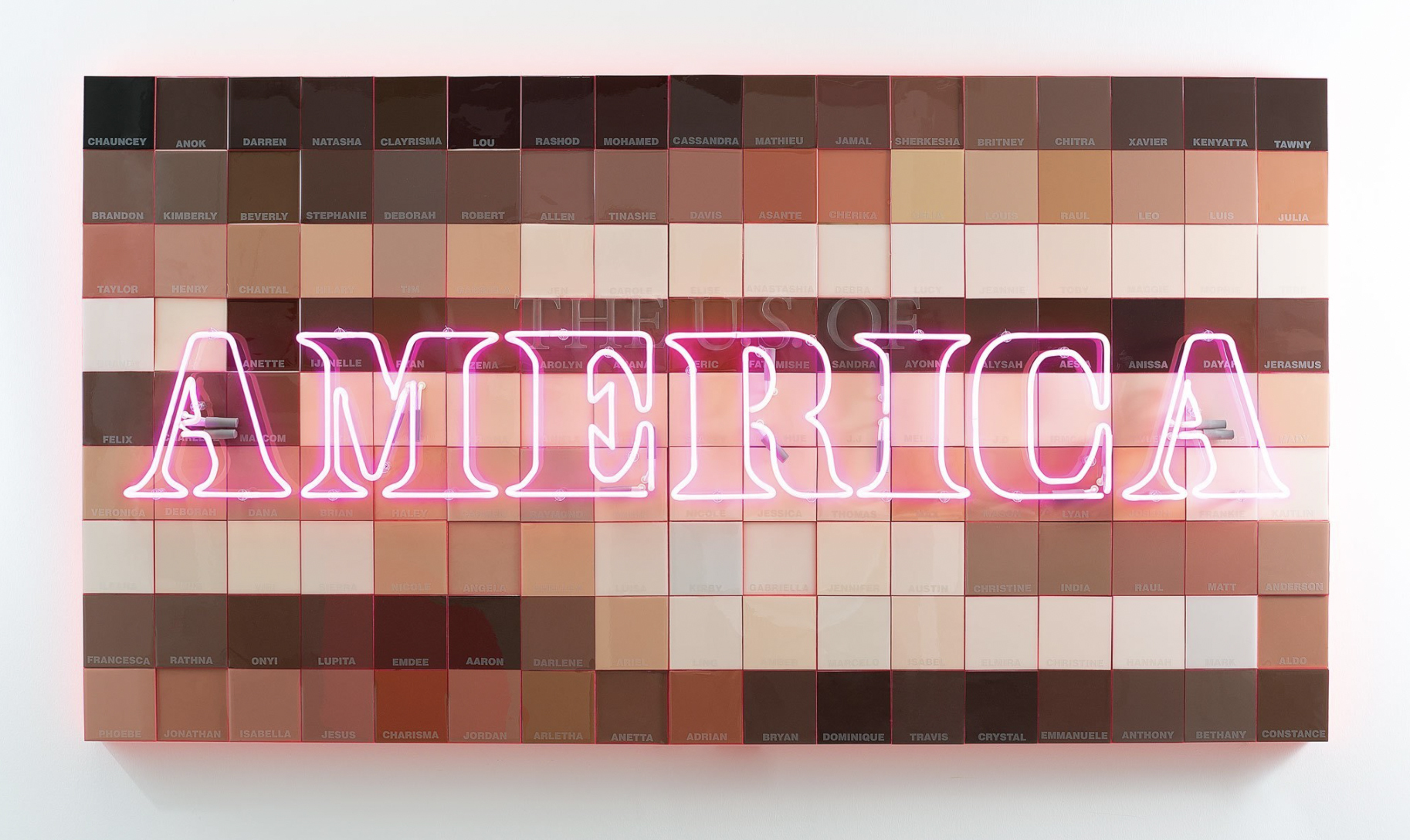 Taking some time to reflect during the holiday break, I'm feeling grateful for the democracy we retain, while mourning our divisions. How do the people who live in America hold together as a society? We are the descendents of those who came to colonize and the descendants of those brought to be enslaved. We are the first nations, and we are immigrants. In what sense are we many; in what sense are we one? It can be difficult to hold space for a positive vision of the country amidst our broken racial situation. The problems are massive and complex. Unity seems out of reach.

Karen Navarro migrated to the United States somewhat recently, in a time of heightened racial tensions. In Shine America, 2043, Navarro offers a clear-eyed view with a refreshingly direct message. Using 2011 census data projections, she constructs a demographic portrait of the future America. By the year 2043, all the non-white groups combined will make up more than half of the US population.

Shine America, 2043 offers this data as a picture of a people that can hold together. Each square holds an equal place; each names a person, each person a representative shade. The tiles are coated in high gloss resin, collectively reflecting the future, one where each shade is well-represented. America rests on top of these, buzzing with high color hope.
-Lisa Woodward
You can view Karen's work and read more about the piece here