Les Rencontres d'Arles | 2023
August 10, 2023| curatorial

Sometimes, it's hard to believe that Les Rencontres d'Arles really exists. Once a year, a small town in southern France is filled to the brim with photography. People from around the world gather for exhibitions, talks, portfolio reviews, book releases, and really, anything photography related.



Lisa and I had the opportunity to meet in person with an excellent group of photographers at this year's portfolio reviews sessions.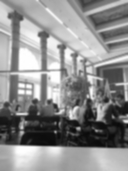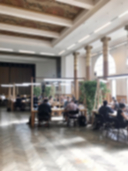 ---

Nathalie Déposé mixes line drawings and photographic imagery that delicately and thoughtfully traces the path of her family tree.

Caroline Salmon creates a gentle world of abstract color that you can rest in.
Learn more about Les Rencontres d'Arles HERE